Makeup mogul Kylie Jenner has made a revelation — she teased fans with pictures of food on her Instagram stories recently, while out for dinner with Caitlyn Jenner, and revealed that she had a particular craving when she was in labor.
In her stories, the 23-year-old Keeping Up with the Kardashians star zoomed in on a bread basket from a Los Angeles-based restaurant called Craig's, and said: "Fun fact, Craig's in L.A. has the best bread of all time, specifically this one."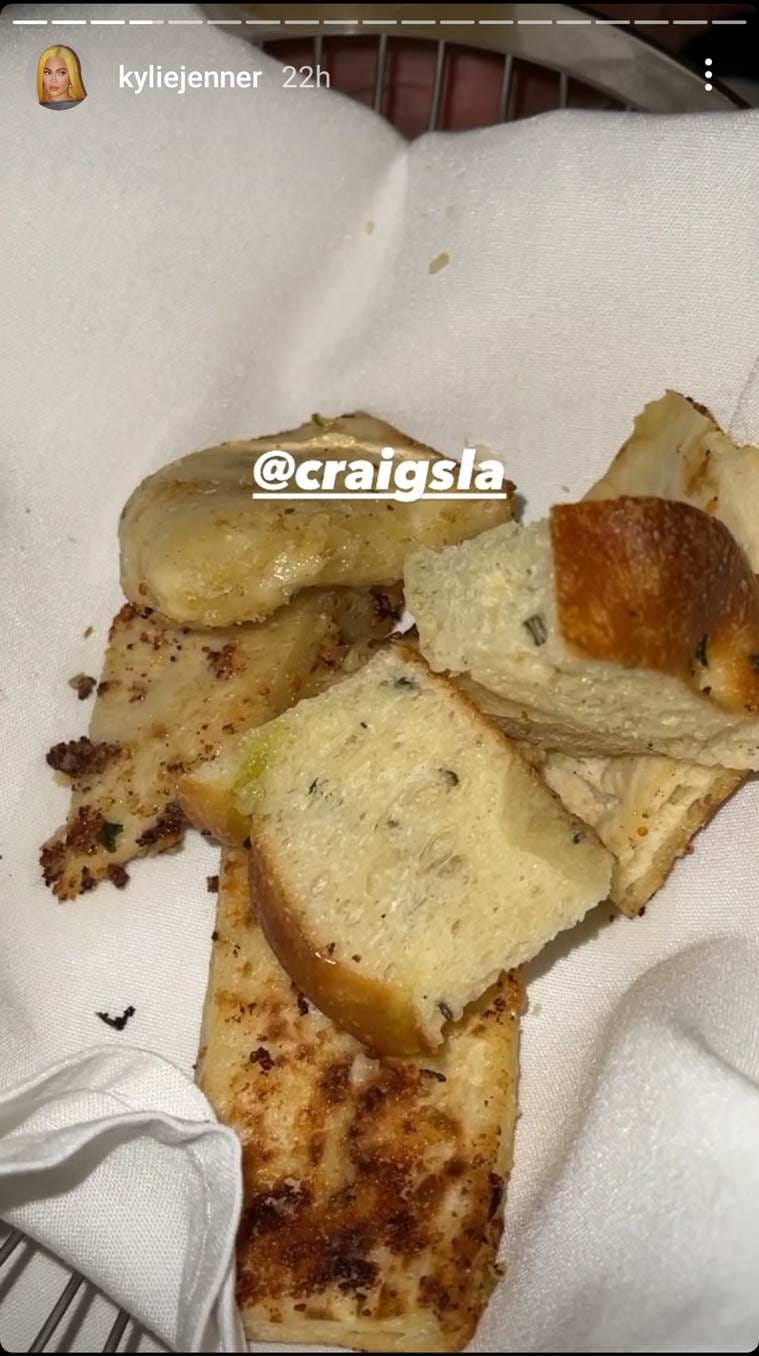 "This is what I craved my whole labor and it's the first thing I had right after I gave birth to Stormi," she added.
She also shared a few other stories, in which she was seen having a good time sipping drinks with 71-year-old Caitlyn, whom she calls 'dad'. "Cheers to us!" Kylie says in the clip.
In 2018, she gave birth to her first child with rapper Travis Scott. While her entire pregnancy was a well-kept secret, until the day she went into labor, the reality TV star had later released a heartfelt video of special moments from her pregnancy, with her friends and family congratulating her and shedding happy tears.
After Stormi's birth, Kylie had taken to Twitter to answer a few fan questions, among which she was asked about the worst part of her time carrying her baby, to which she had said: "There really was no worst part! Probably not being able to eat sushi lol. I had such a perfect experience. She moved a lot. (sic)"